OPINION: Oil and gas employer views not aligned with workers…
June 21, 2017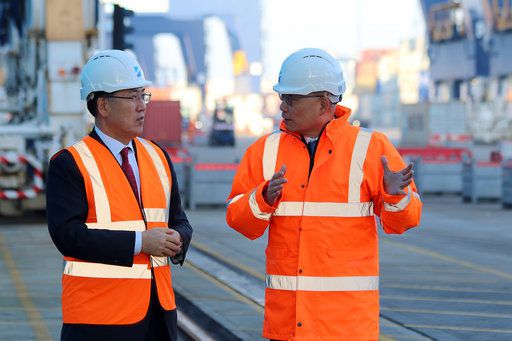 Energy Jobline and Airswift recently annoucned the regional analysis of the Global Energy Talent Index (GETI).
This new market insight is incredibly exciting for oil and gas hiring managers and professionals on a global spectrum. However, the report also highlights concern around the future of the workforce and what assumptions are being made around various topics, such as hiring changes, the downturn recovery and where the talent 'hot spots' are.
GETI highlights that whilst over 30% of US-based oil and gas professionals believe the industry will recover in the next 12 months, 44% of employers saw a recovery in up to two years. This disparity in opinion should be a real concern for oil and gas companies. If professionals are too hopeful about the industry's return, hiring managers should be ironing out these assumptions and in doing so, providing professionals with an honest prediction for the future.
It's understandable that employers want to avoid eating away at staff morale. However, by allowing the workforce to make uneducated predictions, employers are placing their heads on the chopping board. Professionals will eventually begin to host resentment when hopes are not met and this could detract them from the industry all-together, as it proved to with the baby boomers of the 1980s downturn. If the oil and gas industry expects to combat the engineering skills gap for its own workforce, employers must consider how they plan to retain talent. In my opinion, this can be achieved through trust and honesty.
A significant other gap in opinion occurs when US-based respondents of the GETI survey are asked which regions are of most interest from a career prospective, compared to when employers consider the 'hot spot' regions for candidates in the sector. The report highlights that 40% of oil and gas hiring managers believe the Middle East is an opportune region for talent, but that only 6% of professionals want to work there. The Middle East may be where the professionals are, but according to this new research: it's not where they want to be.
Unlike some of its sister sectors, a successful and thriving oil and gas industry heavily relies on the opportunities for oil. Whilst gas extraction is achievable in most regions of the world (if supported by that country's government), the oil industry will always be hindered by whether the location in question is rich with oil. The Middle East is a land of opportunity when it comes to oil extraction, but professionals seem to favour regions such as North America and Europe as a place of living.
Whilst the desired locations for professionals cannot solely direct a company's choice of new core regions, the wants and needs of the workforce should (at least) be a consideration. In this day, the average person changes jobs ten to fifteen times in his or her lifetime. This generation are not scared to up-and-leave, so if the most important asset to a company is its people, why are the wants of the workforce always handed a back seat when new ventures are pondered?
Back to the blog
Leave a comment
Your email address will not be published.